Ziggurat Realestatecorp
CMRPI in NCR continues to increase in January 2022
The annual increment of CMRPI in NCR increased further to 3.0 percent in January 2022 from its previous month's annual rate of 2.7 percent. In January 2021, its annual growth was observed at 1.2 percent.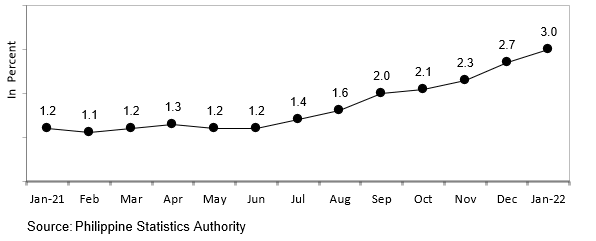 Annual hikes were higher in the indices of the following commodity groups:
a. Electrical materials, 2.8 percent; b. Masonry materials, 2.0 percent; c. Plumbing materials, 3.8 percent; d. Tinsmithry materials, 4.2 percent; and e. Miscellaneous construction materials, 4.4 percent.
Meanwhile, annual increases decelerated in the indices of carpentry materials at 1.1 percent; and painting materials and related compounds at 1.9 percent.
Source: PSA